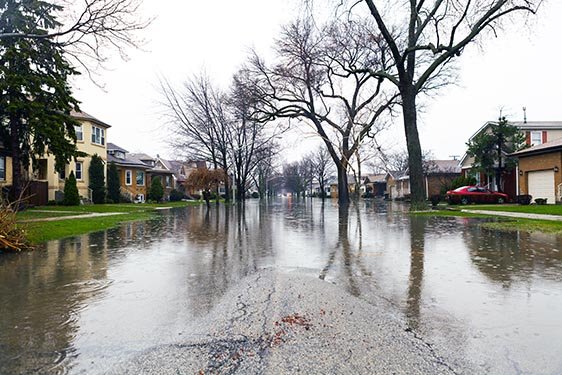 Are you currently residing in areas like Brooklyn, Bushwick or Greenpoint? If yes, then you are lucky that you won't get affected by the frequent flood. However, if you are thinking of leaving your house unprotected against flood then, you are seriously mistaken. Yes, you can also become a victim of a flood. And, if this natural disaster takes place in your city then, your house will suffer from tremendous damage. In such a situation, if you are thinking of protecting your house
then, having flood insurance can be helpful for you. If you are wondering, which insurance company you should trust that will have your back during your tough time, then come to us at JNR Insurance Agency. We are one of the most trusted names among all the home owners in the aforementioned areas. Are you wondering, how you will get benefitted if you choose us for buying flood insurance for your home? Take a look at the following points to know more.
3 Benefits of getting Flood Insurance from JNR Insurance Agency
Coverage for Your Losses: When your house gets damaged in flood, it becomes necessary for you to repair and replace a lot of things. In fact, in many coastal areas, people stay at the risk of becoming homeless for the flood. In such serious cases, when you need a lot of money for repair or re-establishment, our flood insurance will help you to get the money. It will cover all your losses, major and minor, and you will be able to start afresh.
Payment when it is Not Declared by President: Often in many cases, government or President don't declare a flood. If you are thinking that you won't get the money in such a situation then, you are mistaken. We provide you with the money once you claim it, even if the flood is not declared by the government.
Easy Claiming Process: When you are thinking of getting the money in the time of dire need, it is necessary that you get the money quickly. That is why our claiming process is very easy for all our clients. Our agents are pretty much helpful to make things easier and smoother for you, once you claim the insurance.
So, now as you know about the benefits of getting insurance from us then, don't waste time. If you are in Prospect Park or Williamsburg, call us now at (718) 640-1642 for your flood insurance.