Homeowners, Property & Home Insurance in Williamsburg, Brooklyn, NY
Thanks for visiting our Williamsburg, Brooklyn home insurance information page. We are firmly established as a leading property insurance resource in this area, and we are proud to be able to say that we are locally owned and operated. JNR Insurance Agency was founded back in 2004, so we bring a significant level of experience to the table.
This vibrant neighborhood is on the most extraordinary places on the planet, with art, music, culinary delights, and a unique personality that you will never find anywhere else. Clearly, real estate is valuable in Williamsburg, so property insurance is very important. It can be difficult for a homeowner to understand exactly what is required, and there are different forms of coverage, deductible options, and other types of "fine print."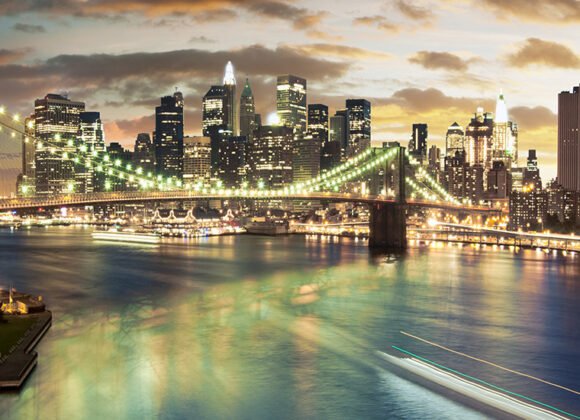 We place an emphasis on client communication. If you reach out to us to obtain your homeowners insurance, we will gain an understanding of your needs and answer all of your questions. At the end of the process, you can make a fully informed decision and go forward with the knowledge that your investment in your property is protected.
Our agency can get you the solid home insurance coverage you need, but there is another major benefit that we offer. If you call the first insurance company that comes to mind when you are looking for Williamsburg, Brooklyn property insurance, you will probably settle for the quote that you are given. After all, people live busy lives, and you probably don't want to spend all day calling a dozen different homeowners insurance companies.
This is totally understandable, and our agency can provide the ideal solution. Over the years that we have been serving members of the community, we have developed relationships with a number of different highly respected insurers. These would include The Hartford, Travelers, Progressive, and others. We can enter your data into our system and compare the quotes that we get from all of these different insurance companies. At the end of the process, you can choose the lowest quote that is being offered.
Contact JNR Insurance Agency Today!
If you would like to discuss your needs with one of our friendly, knowledgeable Williamsburg, Brooklyn homeowners insurance agents, we can be reached by phone right now at 718-640-1642. You also have the option of sending us a message through our contact page.