Commercial Insurance and Home Insurance in Greenpoint, Brooklyn NY
Your search is over if you have been looking for a reliable resource for homeowners insurance in Greenpoint, Brooklyn, New York. Our agency, JNR Insurance, has been exceeding the expectations of people in this extraordinary community for more than a dozen years and counting.  We greatly value these relationships, and we look forward to making many new friends in the future.
This historic neighborhood has always been associated with its Polish residents, and this heritage is still alive and well. At the same time, it is riding the wave of the Brooklyn hipster phenomenon, so it is a very special, unique place to call home.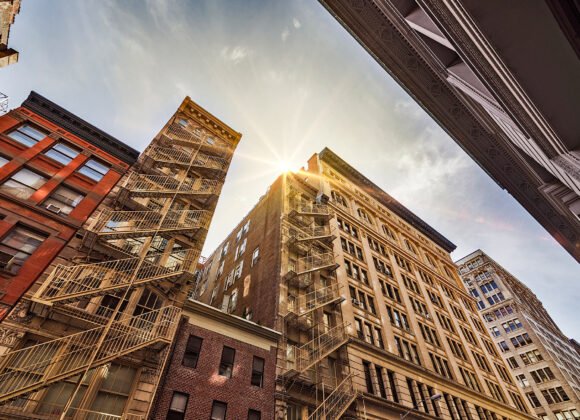 If you own a home in Greenpoint, homeowners insurance can be expensive. It is important to do everything possible to get rock solid coverage at the lowest possible price. Our agency is associated with a number of highly regarded insurance companies, including Progressive and Travelers. We have the ability to conduct cost comparisons on behalf of our clients because we can get quotes from multiple companies. At the end of the day, you will walk away with optimal value for your home insurance dollar if you decide to partner with JNR Insurance Agency.
Greenpoint, Brooklyn Business Insurance Specialists
Business insurance is another area of specialization for our agency. We can connect you with all different types of business insurance, including professional and general liability, workers compensation insurance, e-commerce and cyber liability insurance, contractor's insurance, and commercial property insurance. Plus, if you have a fleet of cars, trucks, or vans, or just a single vehicle that is used for business purposes, we can obtain the commercial vehicle insurance you need at a price you can afford.
World Class Customer Service!
We are locally owned and operated, so we have a thorough understanding of the needs of people in our area. The fact is, we sincerely care about the well-being of our clients, and it is gratifying to help them protect their homes and businesses. It is fair to say that we apply the golden rule as our customer service philosophy because we do in fact treat people the way that we like to be treated.
If you would like to discuss business insurance or home insurance with a Greenpoint, Brooklyn agent you can trust, we can be reached by phone right now at 718-640-1642. There is also a contact page on this website that you can use to send us a message over the Internet.