Flood Insurance in Jersey City, NJ
Flooding can happen in any season and at any time in Jersey City. In a moment your home can be damaged or destroyed, leaving you with a costly burden. The only way to keep your home and finances protected from the catastrophic impact of flooding is flood insurance coverage.
At JNR Insurance Agency, Inc. we are delighted to offer Jersey City, NJ residents affordable flood insurance coverage. By assessing your risks and flood zone status, we help you determine what level of coverage is right for you and present you with various coverage options to fit your needs. For honest and reliable insurance you can trust, contact us today!
Jersey City Flood Insurance: Is it a Necessity?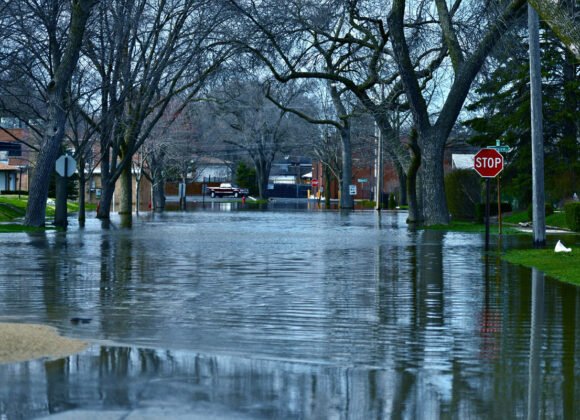 While flood insurance isn't required by law, some mortgage lenders may require you to obtain flood insurance coverage to procure a loan. But even if your lender doesn't require flood coverage, flood insurance is a necessity for Jersey City residents, and here are four reasons why:
Water Damage – Damages caused by flooding can be extremely expensive to repair. Just an inch of water can cause thousands of dollars in damage, resulting in significant financial loss.
High Risk – Hudson County flood zones: Jersey City is covered in flood zones with high hazard risks. Certain areas in downtown experience annual flooding due to heavy rainfall. Having flood insurance coverage can mitigate your risks.
Affordability – Flood insurance is a manageable and affordable insurance coverage option that can save you time, money, and headache in the long-run.
Protection – While homeowner's insurance keeps your Jersey City home protected from a range of risks, flood coverage isn't typically covered in your home insurance policy.
Flood Insurance for Jersey City, New Jersey Residents & Businesses
Jersey City is a charming urban center that offers its residents and visitors a range of charms. From strolling through Liberty State Park to catching the ferry to Staten Island, Jersey City embodies urban living and historic appeal. But with all the charms of the area, Jersey City has one downfall – flooding! With a low elevation, dense population, and coastal flooding risks, Jersey City, NJ residents need flood insurance coverage.
At JNR Insurance Agency, Inc. we work with you and your budget to find you the right flood insurance coverage for your Jersey City home and/or business. By assessing your risk factors, we present you with flood insurance options from reputable carriers that mitigate flooding risks and the financial burden of damages. With a one and three chance of flooding in hazard zones like Jersey City, you won't want to go without flood insurance coverage. Contact us today to get a FREE flood insurance quote and learn more about your flood coverage options.