Business Insurance & Commercial Insurance in Williamsburg, Brooklyn, New York
JNR Insurance Agency has earned its reputation as the leading provider of commercial insurance in Williamsburg, Brooklyn, New York. We have been exceeding the expectations of discerning businesspeople in this area for well over a decade and counting, and we are locals helping our neighbors protect what they have built.
This historic enclave is thriving, with many creative people doing great things. It is a fantastic place to run a business, and we can definitely help if you are looking for commercial insurance in Williamsburg, Brooklyn. We can obtain access to all different types of business insurance, including commercial property insurance, general liability insurance, workers compensation insurance, builder's risk insurance, and professional liability insurance.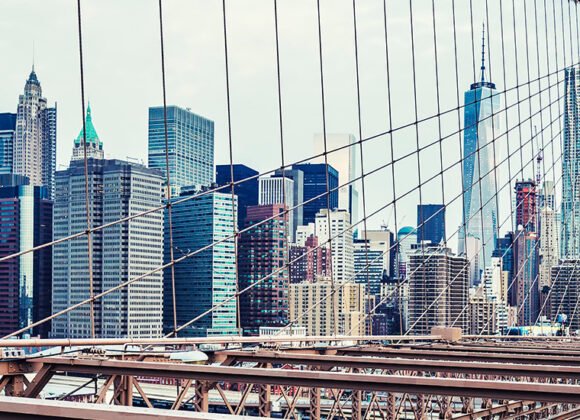 A lot of people are conducting business online, and this is especially true in progressive areas like Williamsburg. Commercial insurance is important for these individuals and companies, and we have a great deal of expertise with e-commerce and cyber liability insurance.
As a comprehensive, full service insurance agency, we can connect local businesses with commercial vehicle insurance as well. If you have a single car or truck on the roadways or a large commercial fleet, you can rely on our agency to get you the coverage you need.
Affordable Commercial Insurance
The agents that comprise our team have a thorough understanding of all the different forms of business insurance that we offer, so we can answer all of your questions and help you make the right choices. This is one valuable service that we provide, but we also have the ability to get you the Williamsburg, Brooklyn business insurance you need at an affordable price.
Our agency has built relationships with a number of different rock solid insurance companies that compete for your business. We can enter your information into our system and get quotes from all of these different insurance companies. Ultimately, you can choose the company that is offering the ideal coverage at the lowest price point.
Call or Click Today!
Since we are a locally owned and operated business company, we totally understand the needs of business people in this area. Our agents are friendly, knowledgeable, and readily available. And if you ever need help with a claim after you purchase your insurance through us, we will be more than glad to provide it.
You can speak with one of our Williamsburg business insurance specialists right now if you give us a call at 718-640-1642, and you can reach out to us electronically through the contact page on this website.